Family Law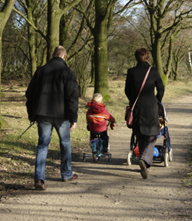 Generally, family law involves issues such as:
Adoption
Child Custody
Child Support
Divorce
Domestic Violence
Paternity
Spousal Support
Visitation
Civil Protection Orders
However, Idaho Legal Aid Services, Inc. is limited in the types of family law cases we can accept. We may provide legal help to families in the following types of cases:
Civil protection order, divorce, establishing or modifying custody, visitation, and/or child support, where domestic violence is present, or
Guardianships for seniors or minors (some offices only).
We accept cases based on program priorities, available staff, and funding in each local office.
To apply for legal help in any of these areas, please visit the "Apply for Help" tab above.
How to Find Legal Help | Family Law Information and Resources
Last updated on .