Unfair and Deceptive Trade Practices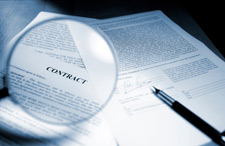 Unfair and deceptive trade practices take place when someone in the position of a seller acts unfairly or deceives a buyer. The common types of unfairness and deception are prohibited by the Idaho Consumer Protection Act under the Idaho Code. Even if not mentioned specifically in the Act, any other act that meets this definition is unlawful. In deciding whether a practice not specifically mentioned in the law is illegal, the courts consider whether it violates some established concept of fairness, whether it is immoral or unethical, whether it is likely to cause substantial harm to consumers and whether it is dishonest and/or violates the general notion of fair dealing between sellers and buyers.
Consumer Law involving Unfair and Deceptive Trade Practices include issues such as:
Businesses
Insurance Companies
Public Utilities
Real Estate Agents
How helpful do you find the information on this page?