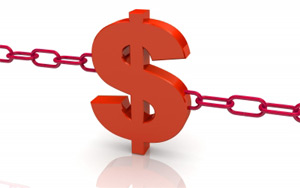 Bankruptcy is a legal filing with a court that says a person or company is unable to repay debts. Bankruptcy is a LAST RESORT. It damages credit ratings and remains on credit reports for at least 10 years. Federal student loans, Federal income tax debt and Child support are all exempt from bankruptcy protection laws.
There are three basic type of Bankruptcy: Chapter 7, Chapter 11, and Chapter 13.
Bankruptcy Basics is a good place to start if you are not sure what information you need.
Consumer Law issues involving Bankruptcy include:
Chapter 7
Chapter 11
Chapter 13
Collection Proof Debtor
Exemptions
Have you ever wondered if bankruptcy might be a good option for you to regain your financial footing?  Do you have questions about how bankruptcy works in Idaho? This video guides you through some of the information you need to know in order to make an informed decision about whether bankruptcy is right for you. This video is informational only and should not be considered legal advice and does not create an attorney-client relationship. If you are low income and would like more information about bankruptcy, please contact your local Idaho Legal Aid office.
https://www.youtube.com/watch?v=fJqjqNfpVQo
How helpful do you find the information on this page?